Digital education activated globally
Equal access to digital education for all children and young people – this is the common goal of the Hacker School and Siemens IT. With a committed, strong partner company at our side, we are now taking a bold step forward and launching the first International Hacker School in English for interested students in countries like Singapore, India, Saudi Arabia, Germany and more. Join us and sign up!
Schade, wir können leider keine Kurse für diese Auswahl finden.
Wenn du magst, informieren wir dich regelmäßig über unsere neuen Kurse. Abonniere dafür einfach unseren Newsletter.
Du findest die Hacker School klasse? Dann unterstütze uns doch einfach als Inspirer, Unternehmenspartner oder mit deiner Spende.
Infinite programming fun with an educational benefit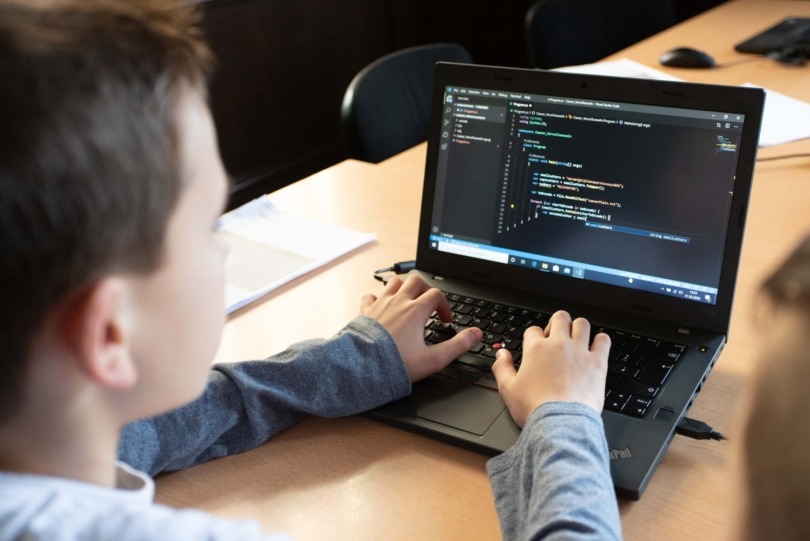 Siemens IT has been a partner of the Hacker School since February 2021. The first successful sessions have already taken place in cooperation. As inspirers, Siemens employees shared their knowledge with young people. The online courses "Web development with HTML and CSS" and "Programming with Scratch" were offered.
Programming languages know no boundaries – Siemens is demonstrating and awakening enthusiasm for programming and STEM professions across continents. Global, intercultural exchange at its best. The technologies, experience and know-how of the company's employees are profoundly valuable for the work of the Hacker School. Siemens has long been committed to equipping the next generation of digital talent with the necessary skills.

As an Inspiress of the Hacker School, I feel just as inspired as the highly motivated children I had the chance to work with. They were bubbling over with curiosity, motivation and creativity, and it was a lot of fun to answer their thousands of questions. It was especially exciting to see all of the creative ideas they came up with. I am delighted to be able to pass on my passion to the next enthusiastic generation.